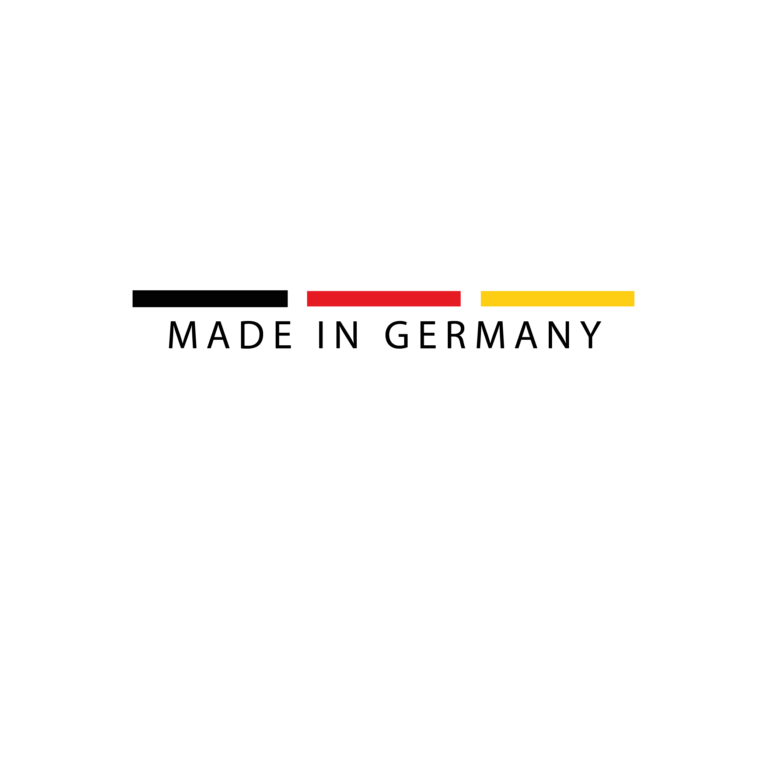 YOUR ADVENTURE STARTS NOW...
Hitch up, get in, drive off. Escape from everyday life spontaneously and without time pressure – whether it's mountain biking in the mountains, surfing in the sea or a leisurely fishing trip to the nearest lake.

Whether you're riding a trail with your friends after work or on the road for several days: the HOPPER is THE link between freedom and your lifestyle. Inside you'll find space for all your gear as well as a fold-out bed, additional storage space and other gadgets.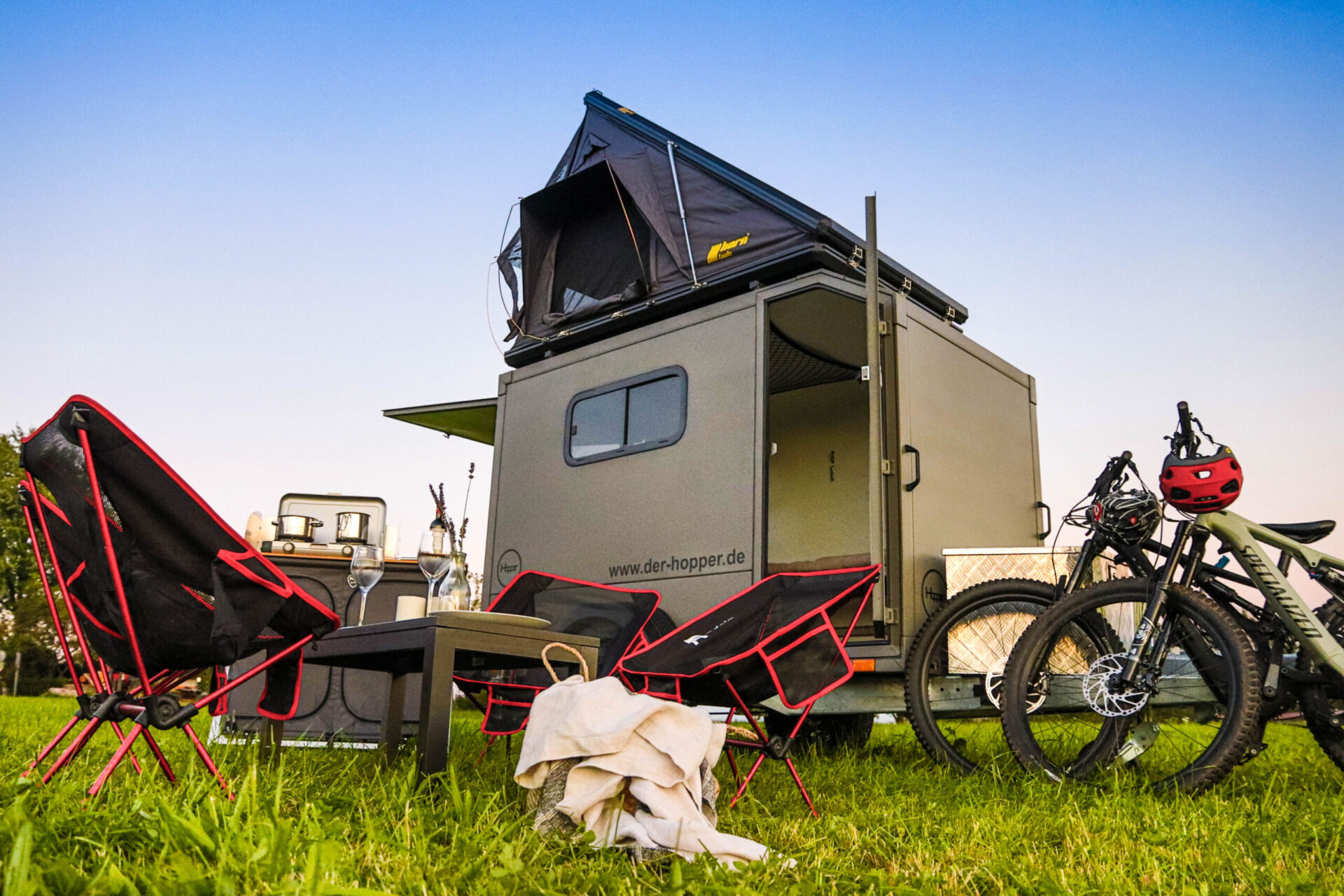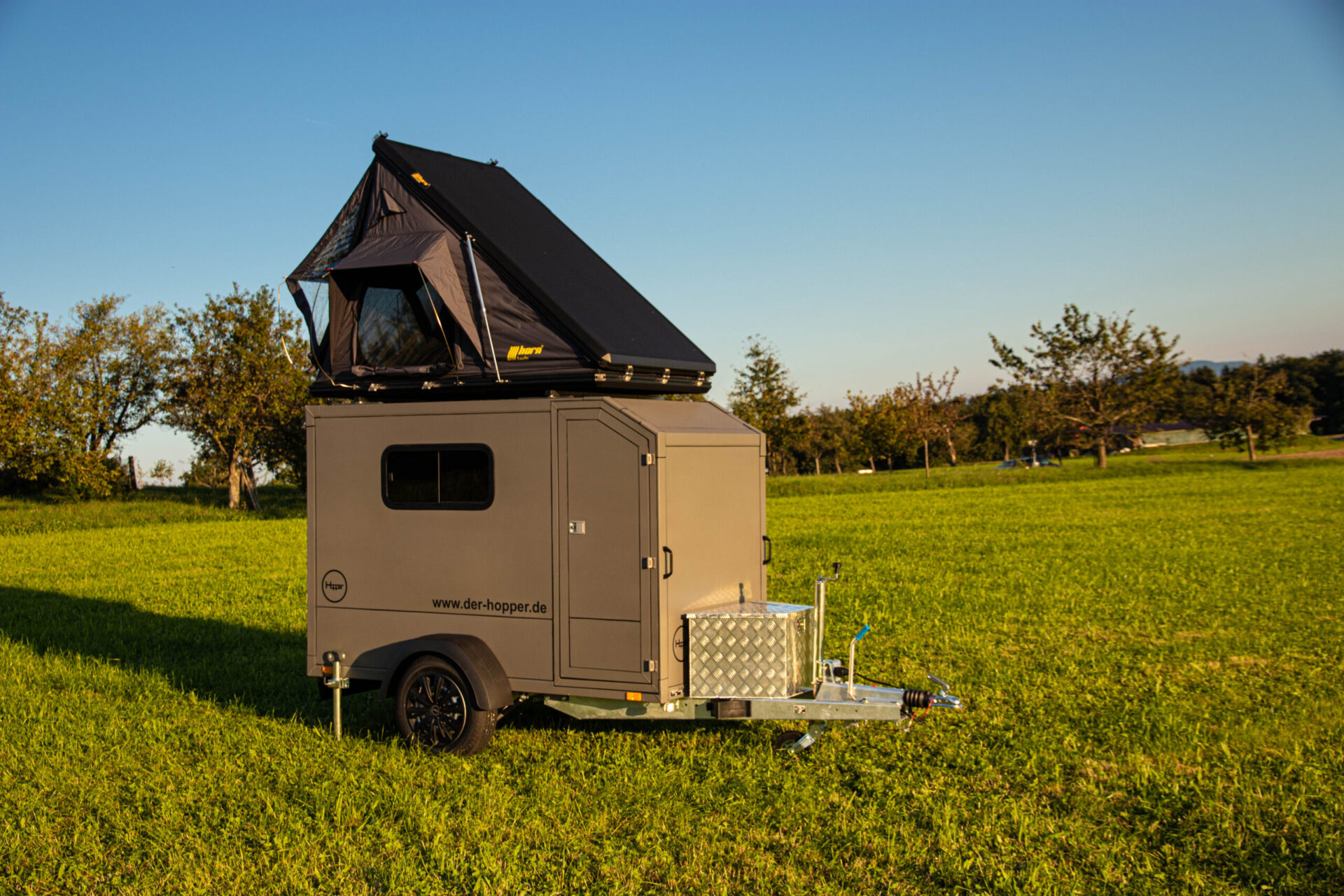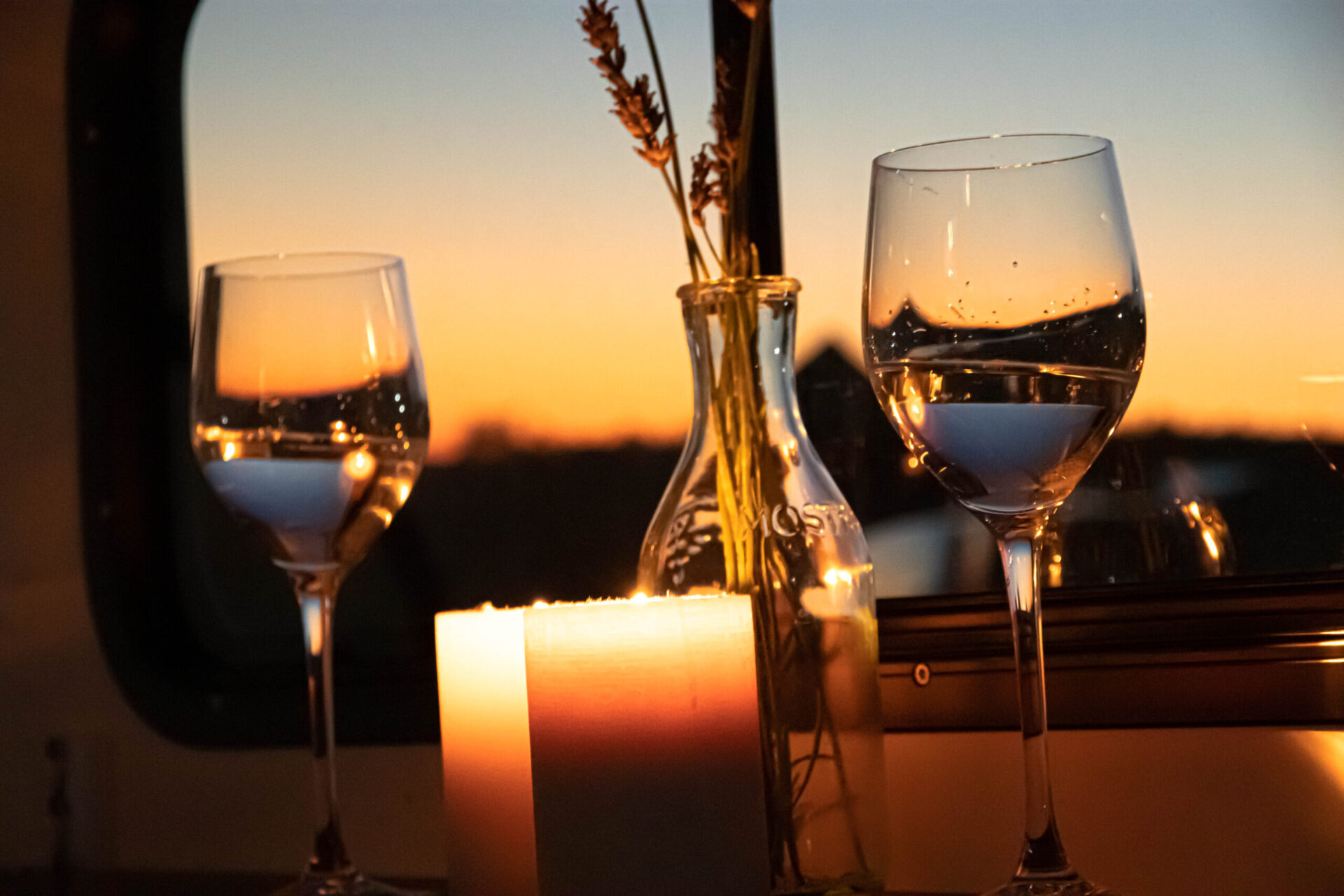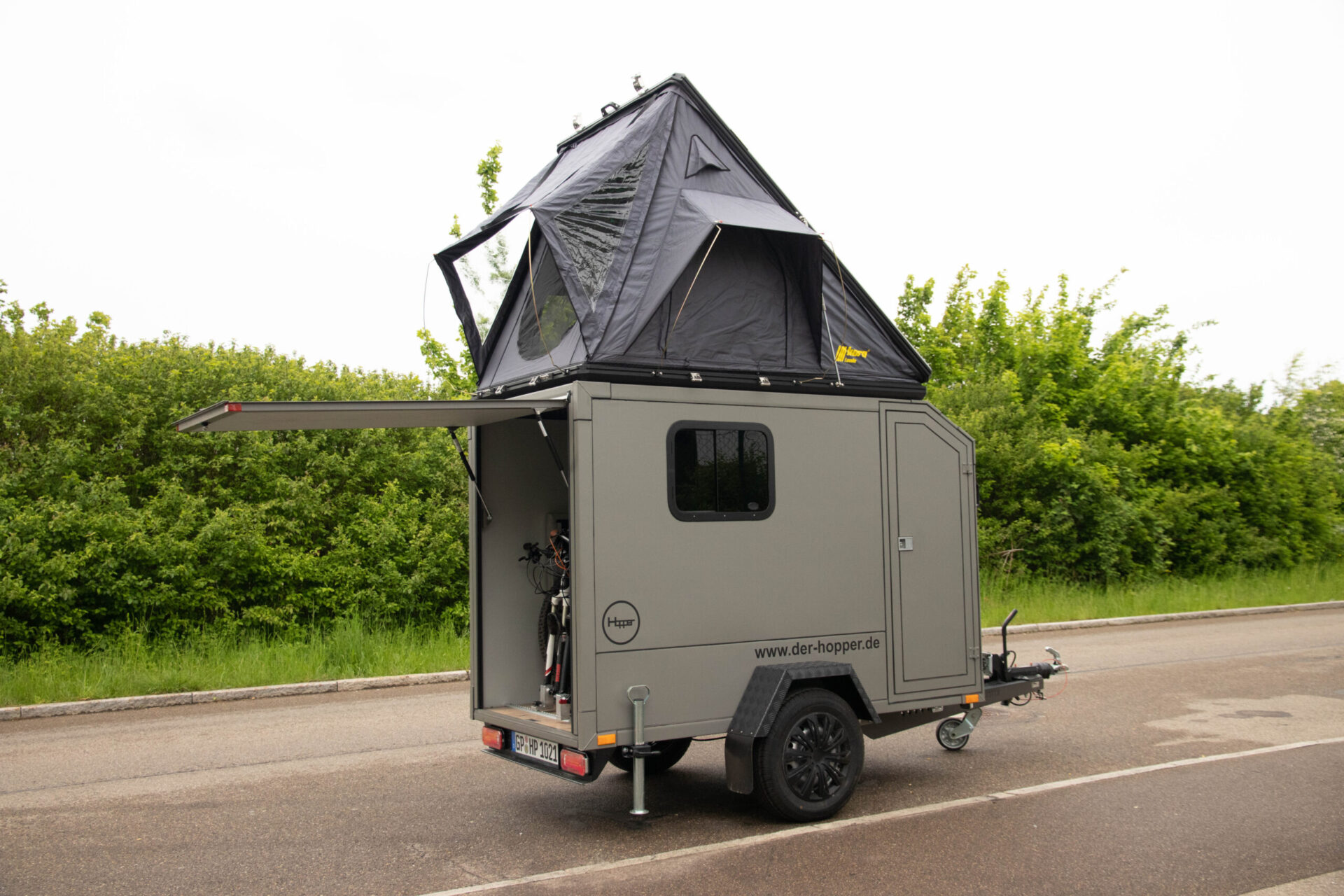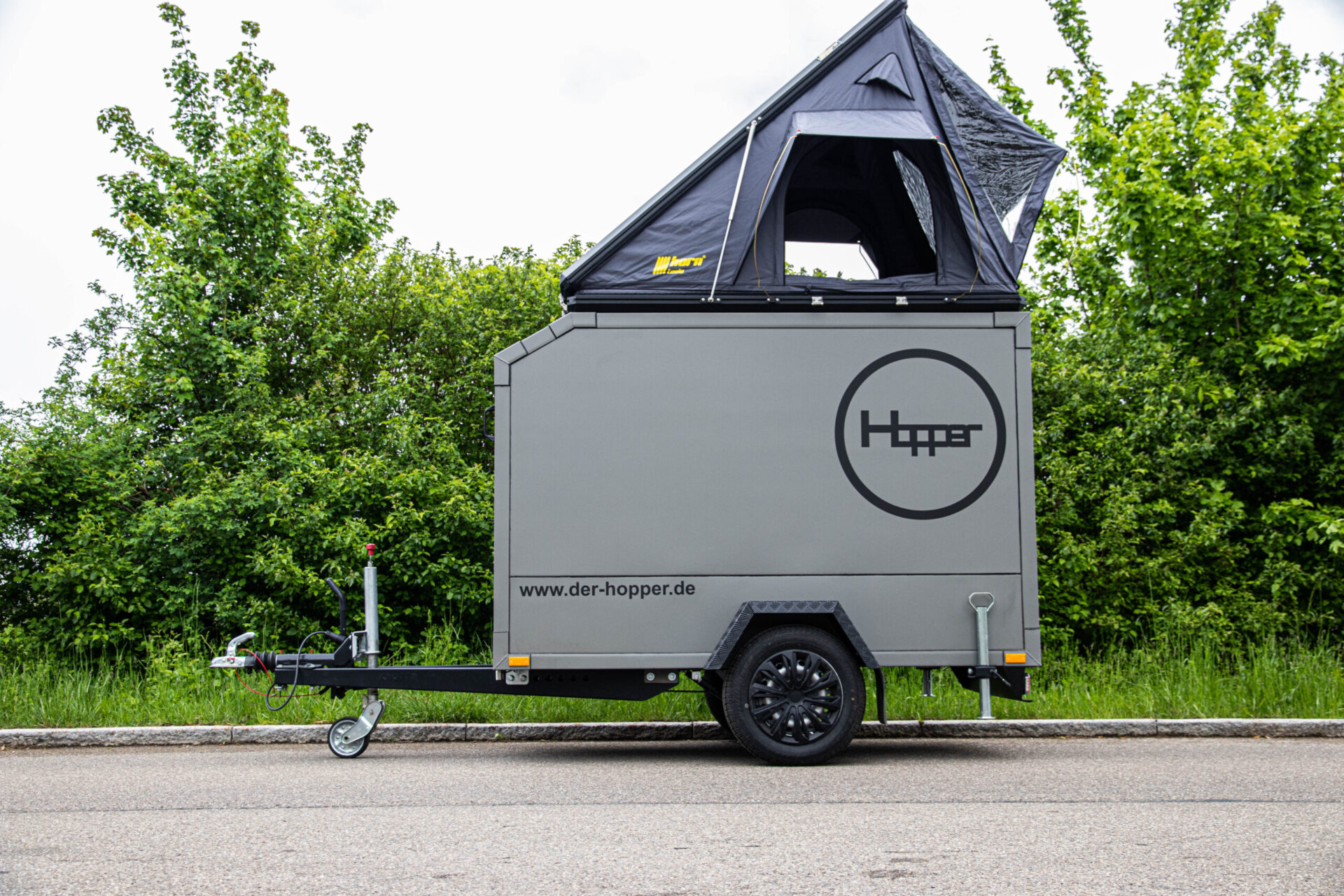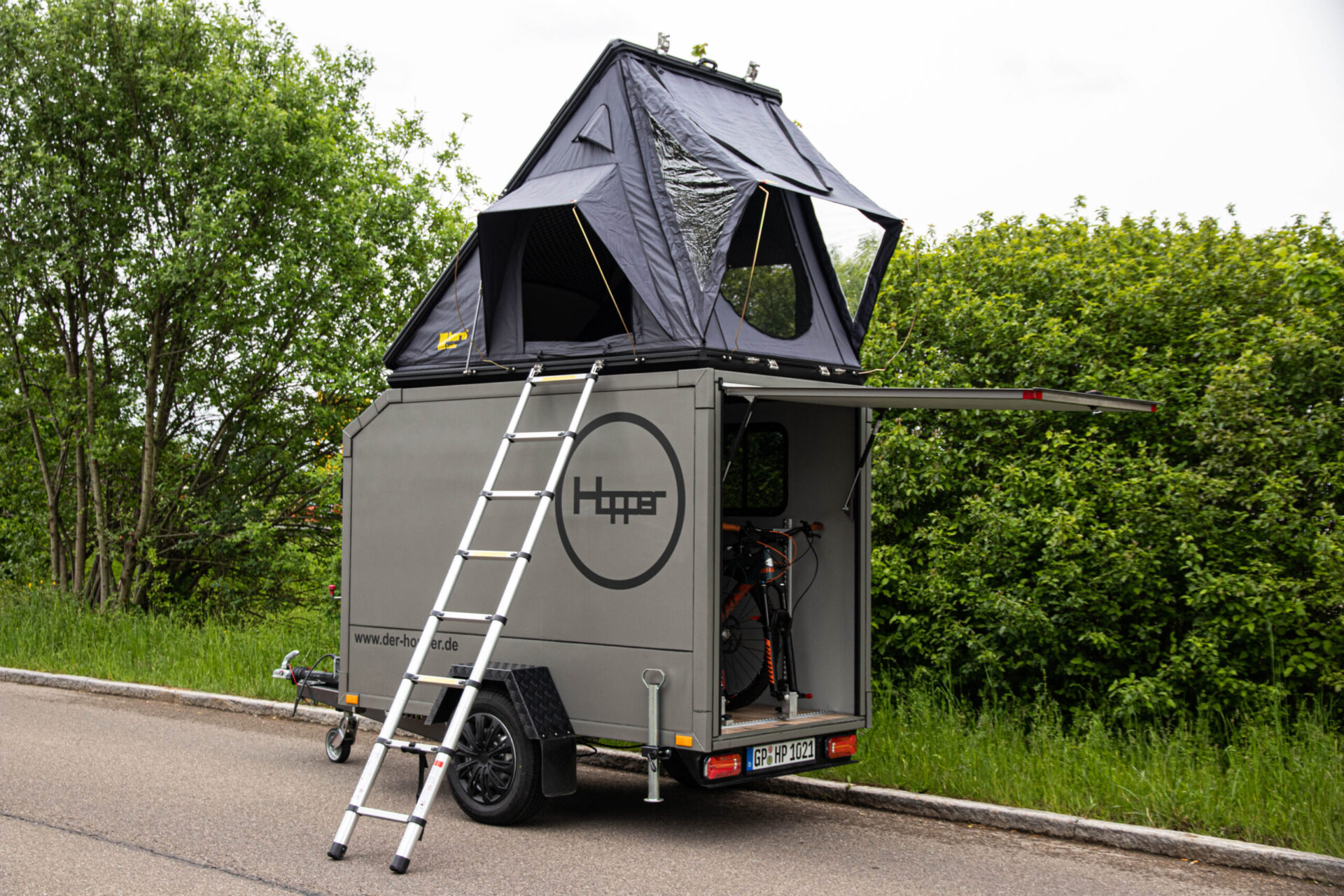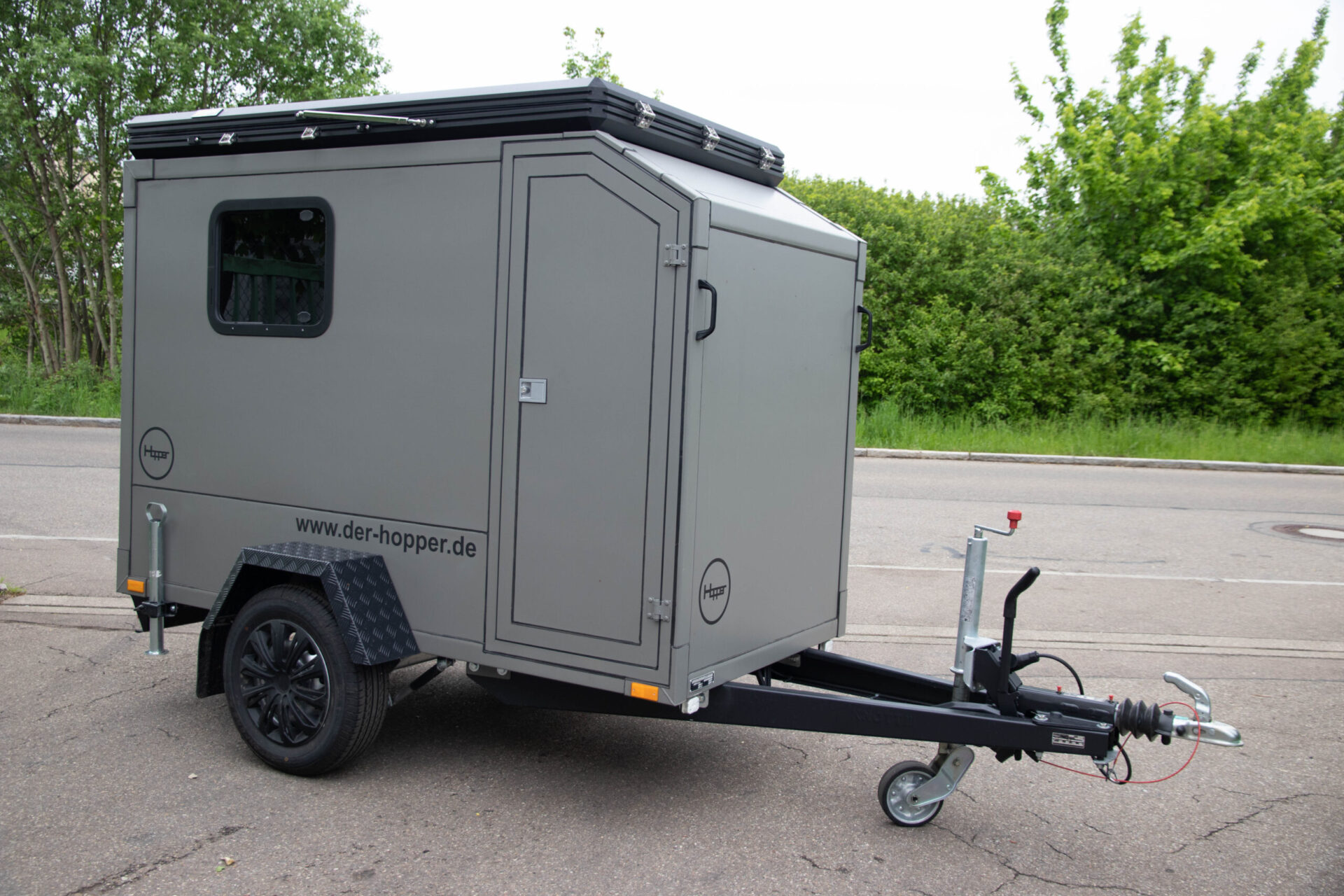 ...WITH LIMITLESS POSSIBILITIES
Because of the massive yet lightweight construction of the Hopper, roof tents with space for up to 4 people can be mounted without any problems. Entry and exit is via a solid telescopic ladder that can be pulled together to the smallest size. In combination with a roof tent, the Hopper is the perfect solution for setting off on your next adventure with friends or family. Prices and different models will be available soon on our website. If you have any questions about the Hopper or our roof tents, please feel free to contact us by phone or e-mail.
SPACE FOR EVERYTHING
SPACE FOR EVERYTHING
With internal dimensions of L2440 x W1190mm x H1530, the basic version of the HOPPER offers enough space for 2 people. The robust aluminium construction and the 30mm thick insulation ensure a quiet night.
FOR EVERY TERRAIN
FOR EVERY TERRAIN
Thanks to the 15-inch wheels and axles from renowned German manufacturers, good off-road mobility is guaranteed. Whether rough terrain or simple gravel paths. No path is too stony for the HOPPER.
FLEXIBLE AND SAFE
FLEXIBLE AND SAFE
Sensible and flexible load securing is easy thanks to the integrated airline rails. This provides enough possibilities to safely stow bicycles, surfboards or fishing equipment.
ONE FOR ALL
ONE FOR ALL
The HOPPER has a 100 km/h permit. This means you can reach your destination quickly and comfortably. Even without a trailer licence.
YOUR BASE
YOUR BASE
Despite its simplicity, the interior invites you to linger. Put your feet up after the tour.
GADGETS AND EXTRAS
GADGETS AND EXTRAS
Whether bicycle or motorbike holder, heating, integrated charging station for e-bikes, mobile phone charger or TV entertainment. The HOPPER offers limitless possibilities.
SPACE FOR 6 PEOPLE
SPACE FOR 6 PEOPLE
With the roof tents available from us, up to 6 people can find a place to sleep.
SPACE FOR 3 BIKES
SPACE FOR 3 BIKES
3 bikes can easily be stowed in the interior. The bikes are securely stowed with our specially developed thru-axle holders.
MOTORRADHALTERUNG
MOTORRADHALTERUNG
Sicherer Stand deines Lieblingsstückes fürs nächste Treffen.
OVERVIEW OF THE AVAILABLE ROOF TENTS...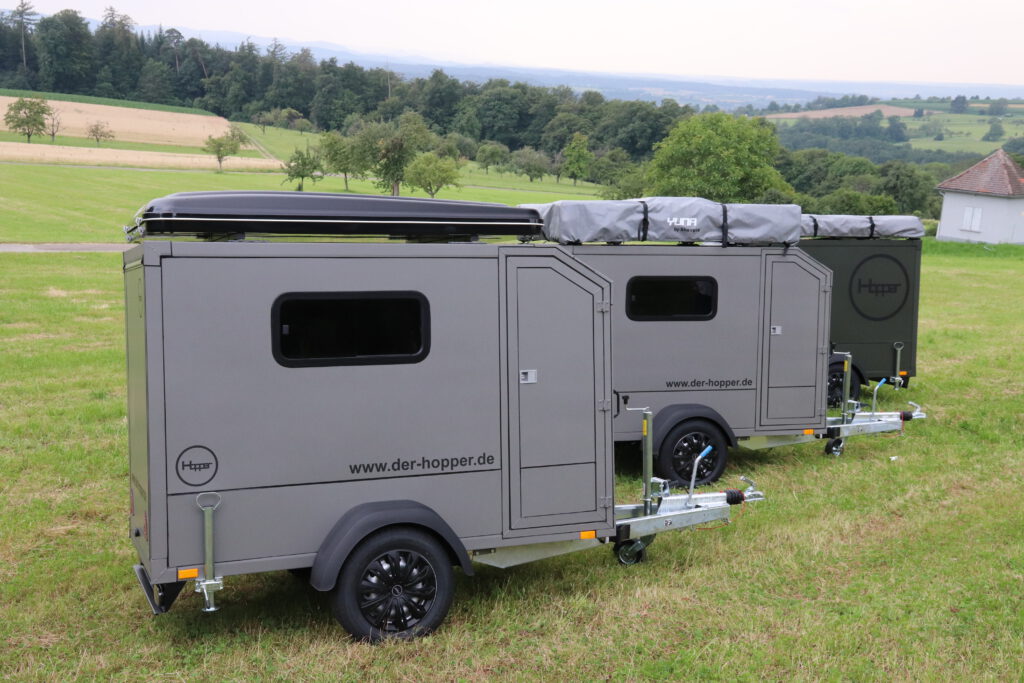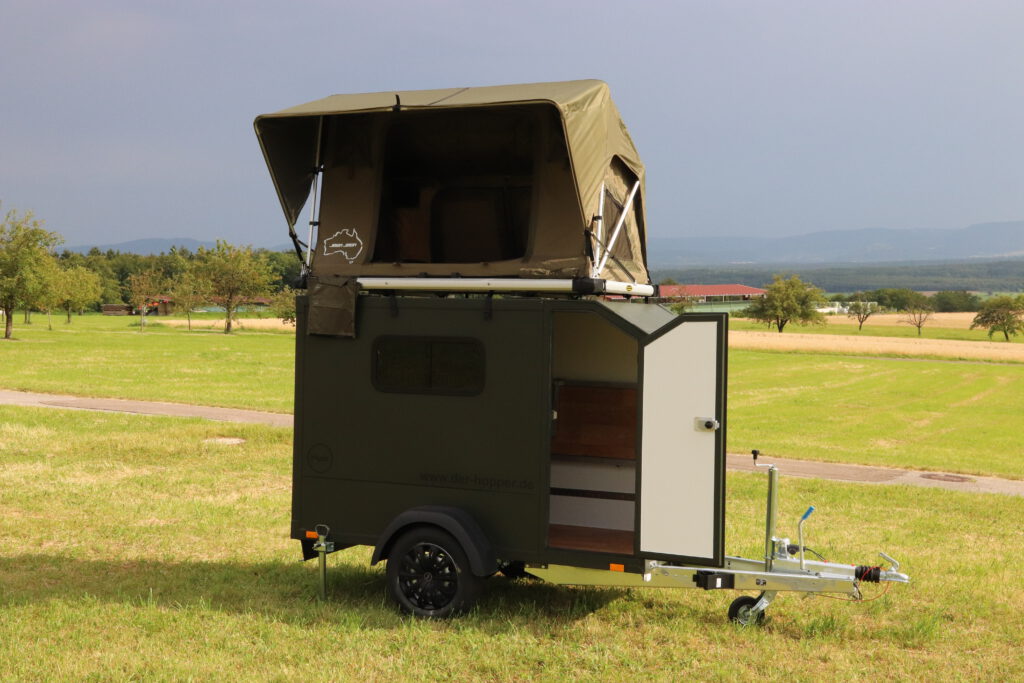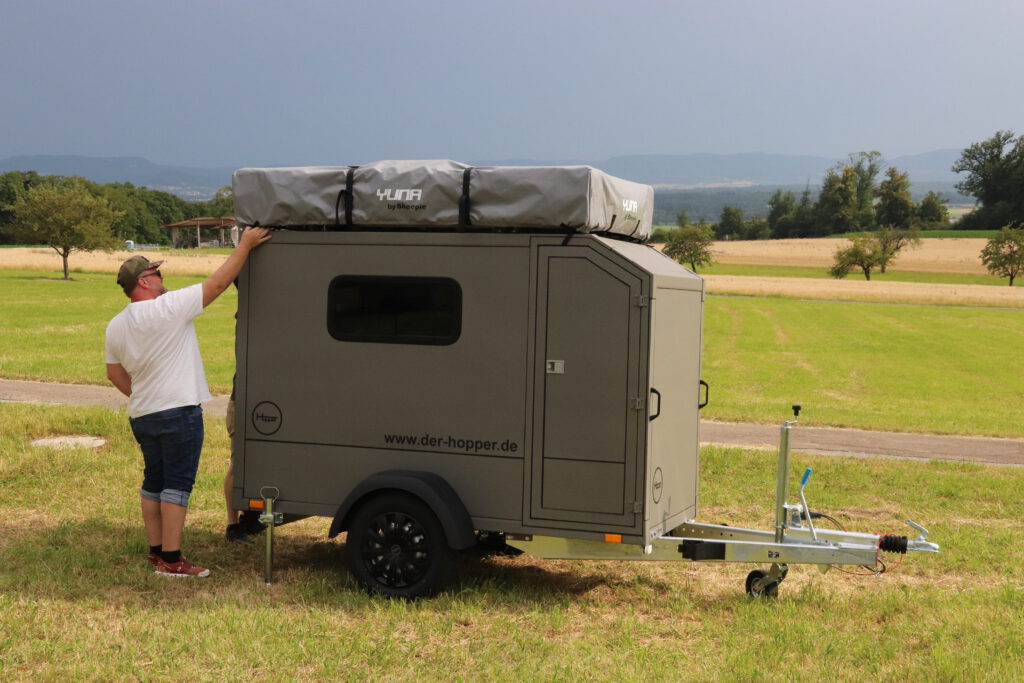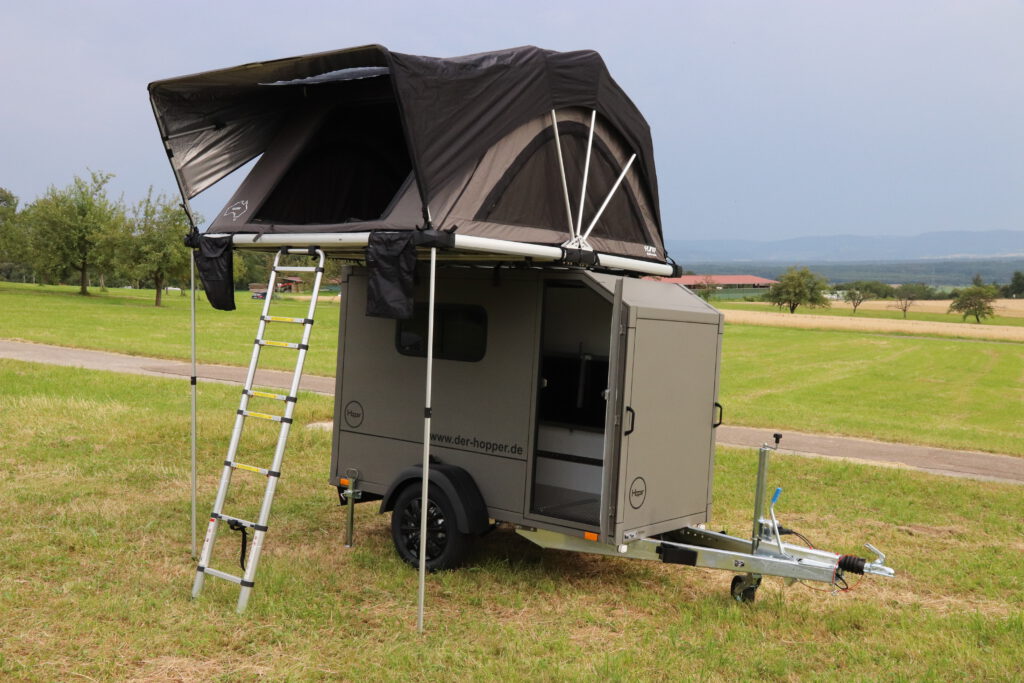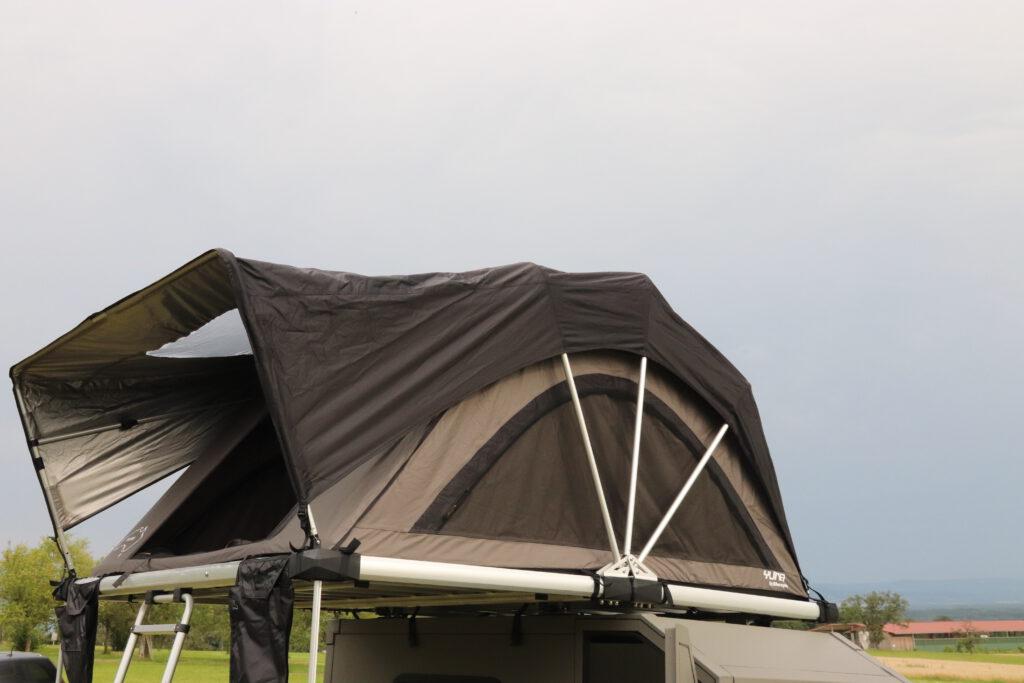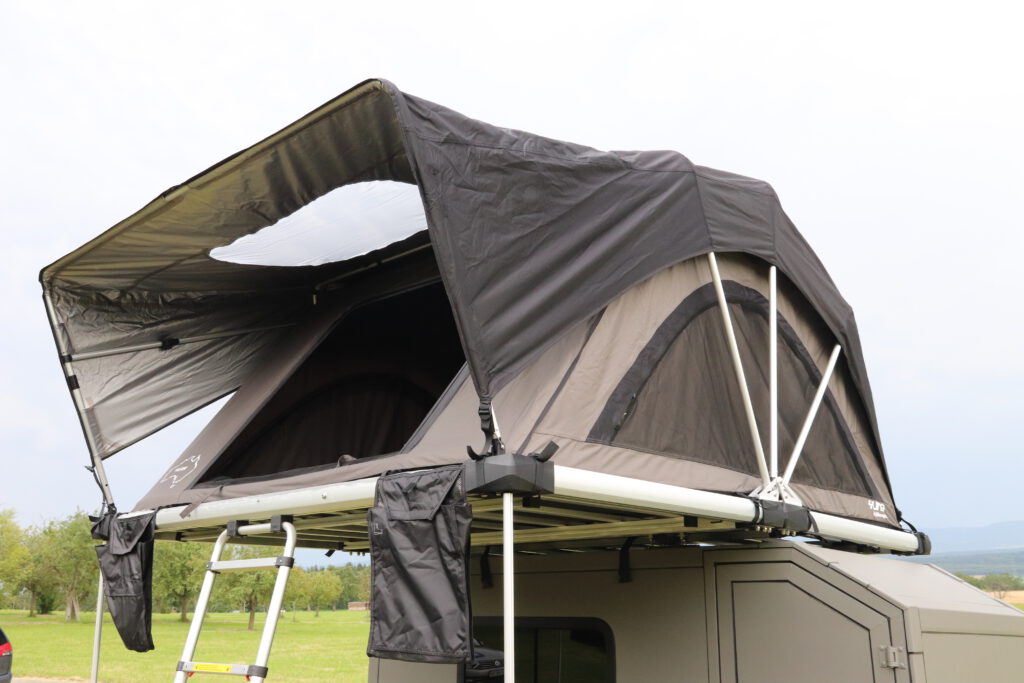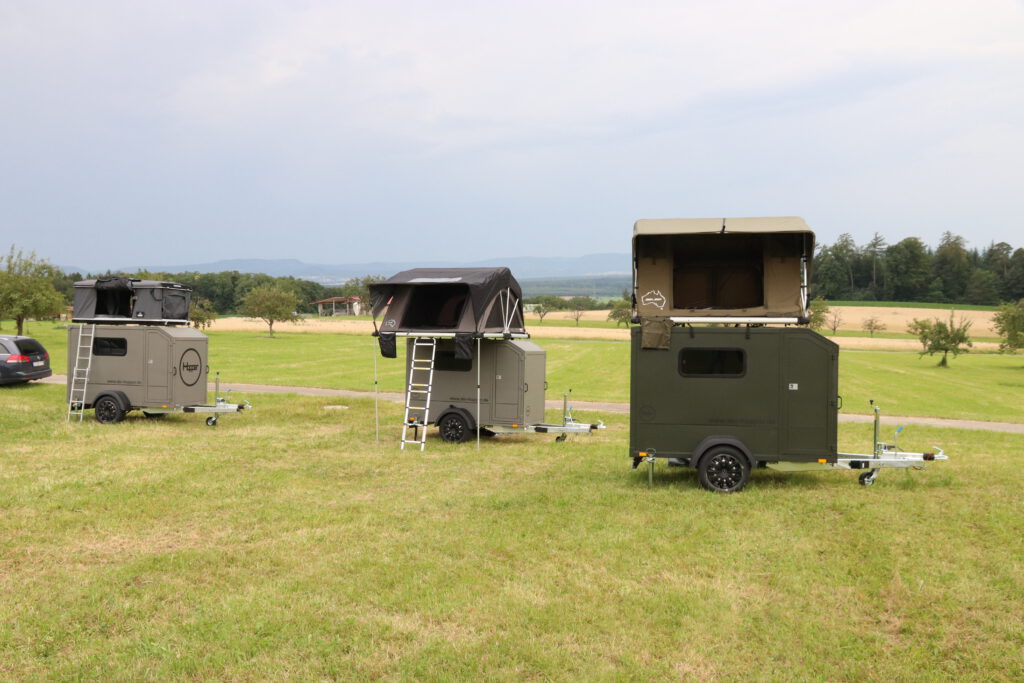 YOUR COMPANION FOR EVERY TOUR...